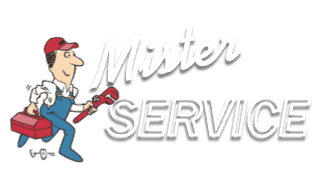 Appliance
Repair
We Service Most Brands! Call or click today to schedule your appliance repair.
Proudly serving Philadelphia, Bucks & Montgomery County.
Fix My Appliance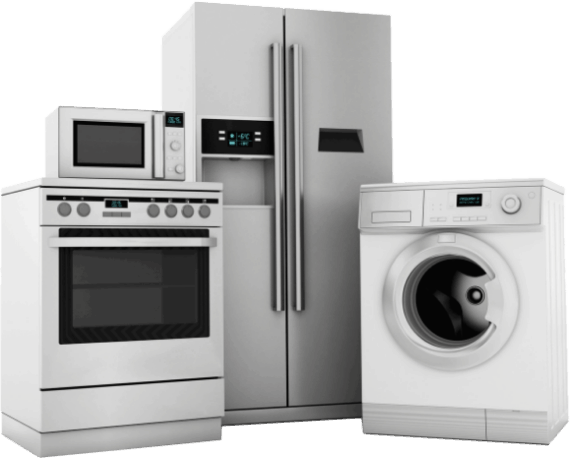 We Service & Repair Most Brands!
Appliance Question of the Month
Eating is something that's supposed to be nourishing and soothing. That's why it can be so frustrating to realize that something is wrong with your refrigerator. A broken refrigerator can make eating well pretty difficult. It's not exactly pleasant to chow down on food items that seem strangely spoiled. If you're trying to find an Ambler appliance repair company that can assist you with a faulty refrigerator, the answer is to call us at Mister Service. We're a highly regarded local business that manages all sorts of commercial and residential appliance repair jobs in Bucks County, Pennsylvania. If you want to fix a business refrigerator, our technicians can help you do so. If you want to fix a home one, ditto. Customers count on us for all sorts of reasons. We're a business that has a reputation for:
Prompt team members
Economical rates
Strong workmanship
A+ customer satisfaction policies
Is There Something Wrong With the Functioning of Your Refrigerator? It's not usually too hard for people to tell that they have problems with their dishwashers. There are also some warning signals, however, that can help people who want to cut to the chase. If you own a dishwasher in your kitchen that's in trouble, leakage may be an issue. If you have dishwasher leakage that's irking you, then you cannot dismiss the situation at all. Door gaskets that are broken are in many cases responsible for pesky leaks. If the gasket isn't firmly in its appropriate position, then a leak may take place.
Our technicians are all highly trained professionals who can easily and speedily recognize all sorts of issues that affect refrigerators. They can also easily fix them. If you have a refrigerator in your kitchen that leads to water accumulation all over the floor, then something is definitely amiss. If you constantly have to deal with food ingredients that seem spoiled, then something is definitely wrong as well. Our team members are well-versed in abnormal heat levels, bizarre condensation, motors that have heating troubles and mysterious humming noises. If you have a refrigerator that's too noisy all day long, we can help you out. If you start getting energy bills in the mail that are just way too high, we can help you out, too. We manage significant refrigerator woes. We manage ones that aren't as complex in nature as well.
Advantages of Working With Our Bucks County Appliance Repair Company
Working with Mister Service is a great idea for all sorts of valid reasons. Our team members, first and foremost, have genuine zeals for the work they do daily. We're a company that truly cares about fixing appliance concerns. If you want to work with a company that wants the best for you, that's us in a nutshell. We want to make life stress-free for people who are in Ambler. If you want to be able to eat food peacefully, then all you have to do is alert us to that fact.
Contact the Attentive Staff at Mister Service
Do you want to find a Bucks County appliance repair company that's well-versed in dishwashers and how they operate? Call the attentive and pleasant team here at Mister Service. We're a renowned Bucks County appliance repair company that aids our customers with dishwasher woes, problematic refrigerators, questionable washers and much more.
Our Current Offers
Call Us Today at 267-716-3000. Guaranteed parts and service + 24/7 support.
View All
Fix My Appliance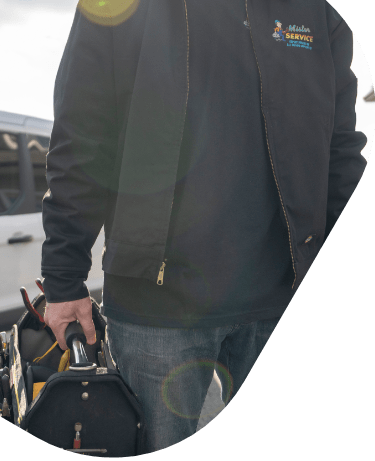 The Mister Service Guarantee
Mister Service repairs and maintains all brands and models of major household and commercial appliances.
Family Owned
& Operated

+

Providing quality service to your local area for over 20 years. We have always been family owned, and we take pride in offering quality service to our community. Customer service is our #1 priority.

All Work is
Guaranteed

+

We stand behind our repairs – all of our work is 100% guaranteed. Rest assured knowing your parts and services are fully secured, or we'll fix it for free.

Factory Trained
Technicians

+

Our top tier technicians are specifically trained to service and repair your specific brand and type of appliance.

Fast, Friendly
& On-Time

+

We know how important it is to have your appliances back and running quickly. We value your time, and we offer speedy and friendly repair service.

Friendly Office
Staff

+

Our staff members are part of your community. They're friendly, helpful and empathetic. They'll help you address your repair needs and promptly schedule a visit based on your convenience and schedule.

24+ Years
in Business

+

We have been servicing our local community for over two decades. You're treated like our neighbor, and your appliances are speedily repaired with expert knowledge and experienced, professional skill.