Subzero Appliance Repair Experts
Subzero repair serving Langhorne, Fairless Hills, Yardley, Newtown, Horsham, Warminster, Abington & surrounding areas
Subzero Repair Service in Bucks County
The highest quality appliances deserve the highest quality repair service. Subzero Wolf appliances are some of the best quality appliances you can purchase for your home kitchen. They offer a sleek design, aesthetically pleasing appearance, and incredible functionality. That's why when your Subzero Wolf appliances aren't working the way that you want, it can be alarming. Mister Service's Bucks County subzero repair service has the knowledge and experience to address your Subzero needs.
We invest our hard-earned money into Subzero Wolf appliances because we want the best. Whether it's a Subzero Wolf range, oven, or refrigerator, we go with Subzero because we know it's a cut above the rest. However, all appliances can wear out and break down over time. Hiring the best subzero repair service in Bucks County can help you protect your investment. Mister Service can get your Subzero Wolf appliances back to full functionality as quickly as possible so you can get back to enjoying the high-quality appliances that you are accustomed to.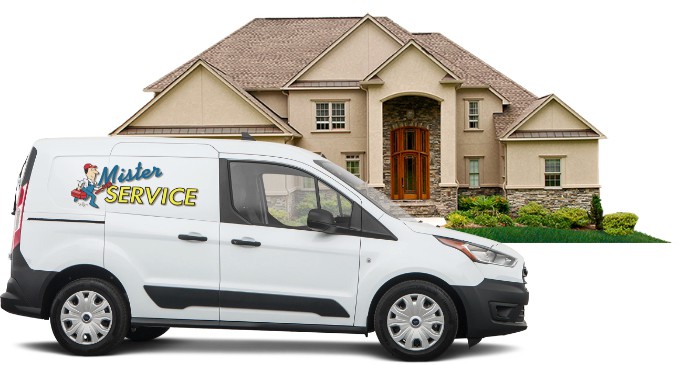 High-End Appliances Deserve the Best Technicians
We can provide repair service on the entire Subzero Wolf Appliance line including:
Refrigerators
Freezers
Microwaves
Ranges & Range Tops
Ovens
Module Cooktops
Grills
Our team is very familiar with built-in and integrated subzero wolf refrigerators. At any signs of trouble, contact Mister Service immediately to come and take a look. Our Wolf repair service in Bucks County is unmatched in quality and professionalism. Keep an eye out for leaks, strange noises, excessive frost, and temperature fluctuations for your Subzero Wolf refrigerators. If you notice that things don't seem right, give us a call right away.
We can repair anything in your Subzero or Wolf appliance such as:
Compressors
Condensers
Fans
Coils
Subzero Wolf appliances are cutting-edge and offer next-level functionality and appearance. That's why you want an expert Subzero repair company in Bucks County that fully understands the technology and the importance that these appliances have in your home.
We dedicate lots of time to our kitchens and rely on our appliances to help us in our day to day lives which is why we want a subzero repair service technician that will provide the same level of care and attention to detail.
It doesn't matter if it's a simple part replacement or a much more involved repair, you can always rely on Mister Service to come through. Our trucks are always stocked with all the parts needed to offer the quickest and most efficient repair solutions. All of our team members are experienced in Subzero Wolf appliance designs and will provide you with a detailed quote before beginning any work. We pride ourselves in offering the absolute best service at a fair price. Our technicians can work around your schedule so that your day will not need to be adjusted.
Don't just trust anyone to take care of your investment in Subzero appliances. They are complex and valuable devices that deserve someone who is well-versed in how they actually work. Whatever the issue is with your Subzero Wolf appliance, you can count on Mister Service to handle it. Contact us today to schedule an appointment for the best subzero repair service in Bucks County.