Trust the Stove & Range Repair Professionals
Stove repair serving Langhorne, Fairless Hills, Yardley, Newtown, Horsham, Warminster, Abington & surrounding areas
Stove Repair Service Bucks County
When we notice that one of our major kitchen appliances like our range or stove is not in proper working order, we typically start thinking about the worst-case scenario. Replacing a range or stove can be expensive and take lots of time to deal with. Not to mention the fact that we aren't able to cook or use the stove while it is out of working order. Contact Mister Service's stove repair service in Bucks County to get your stove back to working in no time.
There's actually no need to get frustrated by range or stove issues. Instead, just give Mister Service a call. We can set you up with a technician that will assess exactly what is happening with your stove or range top and help you avoid a full replacement. Our professional technicians will show up at your house with a full assortment of replacement parts stocked in their truck. For the beststove repair service in Bucks County it is as simple as calling Mister Service.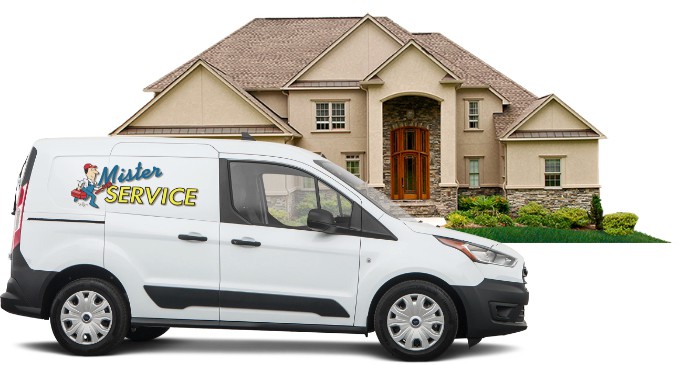 Having issues with your stovetop or range? Contact us!
Here are some of the reasons why you should give Mister Service a call if your Stovetop doesn't seem to be working right:
Burners are not heating up
Burners are smoking during use
Burners are heating up too high
There are visible cracks on your burners (for glass stovetops)
The control board is not working properly
Gas burners have their own unique set of issues that you should look out for such as:
Corroded or rusty Burners
Burners that are smoking during use
Burners are sparking when you light them
One burner is working while the others are not
Burners are heating up too high
You smell gas
If you noticed any of the above issues on your electric or gas stove, contact Mister Service to have an expert come and assess the problem.
Getting Your Kitchen Back to Normal in the Blink of an Eye
We always guarantee the best customer service and professionalism with every job. Our technical service team is well-versed in how ranges and stoves work and can diagnosis the issue in a quick and straightforward manner.
Here's why we are the best in range and stove repair:
We offer a cheaper and faster alternative to a full stove or range replacement. Mister Service guarantees the best prices and will provide you with an itemized list of the services that you will be charged for prior to beginning work. You won't have to worry about hidden fees or additional costs with us.
100% Customer Satisfaction
Our team is always professional and focuses on polite and courteous interactions with every customer. We bring over 20 years of experience to every single job. You won't find better customer service than Mister Service.
When you hire Mister Service to fix your range or stove, you know you are hiring a company that will work quickly and efficiently to get things back up and running quickly. We always understand what it's like to be without a major appliance and truly want to help you get your life back to normal as soon as possible.