Trust the Freezer Repair Experts
Commercial freezer repair serving Langhorne, Fairless Hills, Yardley, Newtown, Horsham, Warminster, Abington & surrounding areas
Commercial Freezer Repair Service in Bucks County
A successful business, especially one related to providing food service, relies on equipment that runs smoothly. Every part of a kitchen has its own specific role to play. When they all work together, good things happen. However, when one appliance is down, it can cause disorder for the entire business operation. Our Bucks County commercial freezer repair service can help your business run smoothly and efficiently.
Perhaps one of the most important appliances in a kitchen is the commercial freezer. It helps businesses safely store food, keep it as fresh as possible, and avoid spoiled goods. One of the worst things that can happen for a restaurant or food related business is to have a customer get sick due to improper food storage. If you think your commercial freezer is experiencing issues, Mister Service can help. We are extremely experienced in fixing all commercial appliances and can assist you with all of your commercial freezer related issues.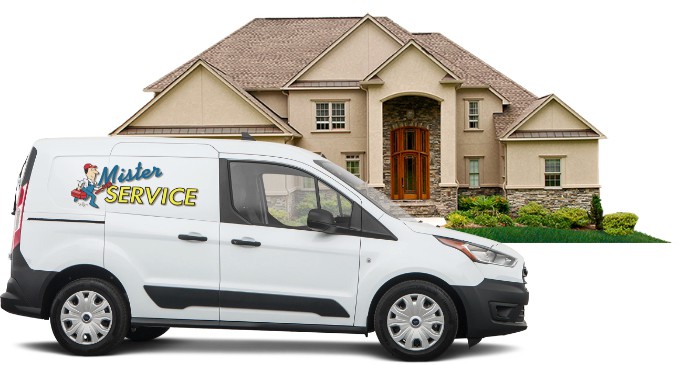 Mister Service Can Repair All Commercial Freezer Types
The FDA (Food & Drug Administration) requires food to be frozen at temperatures below 0-degrees Fahrenheit. This leaves a small margin of error if you are trying to maintain your frozen food at the required temperature. You don't want harmful bacteria to grow on your food because of a simple commercial freezer error. The good news is that Mister Service can help you repair all commercial freezer types and put your mind at ease that your freezer will be maintaining the temperature levels required for safe food storage. Our commercial freezer repair service in Bucks County is simply the best. We can handle all types of commercial freezers, including:
Commercial Walk-In Freezers.These freezers are a staple in pretty much every restaurant. They are great because they provide a lot of space to store food and are easy for staff members to enter and exit. However, when you have commercial walk-in freezer issues, your entire business operation can freeze.
Commercial Reach-In Freezers.These freezers provide multiple sections so that you can easily organize your food and keep certain items separate from others. Our team members can easily diagnose issues related to commercial reach-in freezers and get your business back to normal in no time at all.
Merchandising Units.These commercial refrigeration appliances are used to display products through glass doors. You want the contents to look great because your customers will have a direct view of the items they are about to purchase. If your merchandising units are down, you can be losing out on lots of valuable income.
Under-Counter Freezers.These appliances are great because they make the most use of space. They are similar to reach-in freezers, but they can fit into much smaller spaces for added convenience.
Don't panic if your commercial freezer is out of service. We can help you save on purchasing an entirely new freezer if you call us, the best Bucks County commercial freezer repair service. Mister Service can help you save money by replacing the specific part that is causing your commercial freezer to experience issues. Give us a call today to have one of our technicians come by to diagnose your freezer issue.
Sources: https://www.fda.gov/food/foodborneillnesscontaminants/buystoreservesafefood/ucm255180.htm