Let Our Experts Customize a Repair Solution For You
Commercial Appliance Repair serving Bucks County, Montgomery County, and Northeast Philadelphia
Commercial Appliance Repair Service in Bucks County
Owning a business can provide an endless amount of challenges. The last thing we want to deal with as a business owner is a broken or faulty appliance. These issues can cause serious consequences to your income and reputation. The longer a commercial appliance is out of working order, the bigger the impact it has on your business. That's why you need Mister Service, a commercial appliance repair serving Bucks County, who doesn't waste time or overcharge. If your business involves the use of commercial grade appliances, keeping those appliances fully functional is vital to your business. If your appliances aren't running smoothly or are broken, it translates directly to lost revenue.
Mister Service is your best resource in these types of situations. Our business is family owned and operated. We bring over 20 years of experience to every one of our repair jobs. Our team of expert appliance repair specialists can get your commercial appliances back up and running quickly so that you can get back to what you do best. Don't let a commercial appliance that's not working cause damage to your business reputation and your income.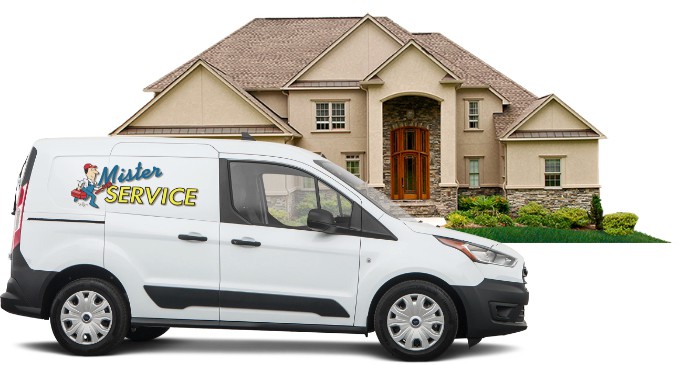 Trust our repair experts with all of your commercial appliance repair needs!
Mister Service provides commercial appliance repair service in Bucks County for the following appliances:
Commercial Refrigerators
Commercial Stoves
Commercial Freezers
Walk-In Freezers
Commercial Ovens
Commercial Washers
Commercial Dryers
Commercial Ice Machines
Commercial Fryers
Scheduling an appointment with one of Mister Service's technicians means scheduling an appointment with the best in the business. We take pride in our work and always put the customer first. You can rest assured that our team will get to the bottom of what is wrong with your commercial appliances.
If you own a food service business, you literally cannot operate your business if one of your appliances goes down. Appliances like commercial refrigerators, commercial stoves, commercial freezers, commercial ovens, and more can be complicated and difficult to fix on your own. That's why commercial appliance repair with Mister Service is such a valuable opportunity. Mister Service understands that time is money for you and your business. We want to get your business back to normal as soon as possible so that you can do what you do best. We can diagnosis and identify the specific issue with your commercial appliance and get it fixed quickly. Our commercial appliance repair serving Bucks County is the best in the business.
Here are some of the things you can expect when hiring Mister Service:
No hidden fees.
Quotes that are always accurate.
Quick Service.
Customer-Centric Approach
Fully Licensed Professionals
Friendly Team Members.
We always take pride in the work that we do!
You can count on Mister Service to help you get your commercial appliances fully operational. We can also help with regular maintenance and service all of the latest brands to make sure you protect your investment in commercial appliances. We go above and beyond for our customers to make sure they get the service they deserve. You can't go wrong with hiring Mister Service to help with your commercial appliance repair needs. Don't let a broken appliance cause you headaches and stress, simply contact Mister Service to get your business and appliance back on track.