Oven and Stove Repair Professionals
Oven & Stove repair experts serving Langhorne, Fairless Hills, Yardley, Newtown, Horsham, Warminster, Abington & surrounding areas
Oven Repair Service in Bucks County
Ovens are appliances that allow us to cook some truly delicious things in a convenient way. When our appliances break down, often times we start to panic. They are devices that we rely on every single day to cook and enjoy meals with our loved ones. They are appliances that are important for every kitchen because they help us create food and memories for the people that matter the most. For the best oven repair service in Bucks County let us help you get back to cooking.
Mister Service understands how difficult life can be when an oven isn't working up to its normal standards. We might have dinner guests coming over on the weekend or be in desperate need of an oven to cook our family dinner. In our busy daily lives, we simply don't have the time to deal with fixing an oven ourselves. That's why Mister Service is such a great option to have.
We can provide oven repair service in Bucks County to help you get your valued appliance back up and running in no time.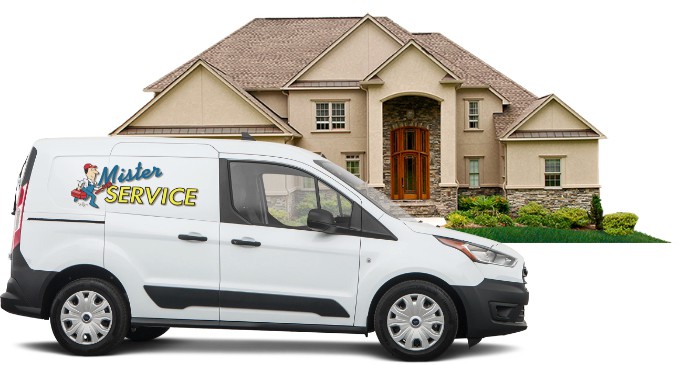 Having issues with your oven? Contact our service experts today!
Here are some of the most common oven related issues:
Oven Simply Won't Turn On. This can prevent you from using the oven in any capacity and signify that there are circuit breaker issues. Broken wires, faulty controls, and power wattage issues can all prevent an oven from turning on. It's a frustrating issue that Mister Service can provide the remedy to.
Incorrect Oven Temperatures. If you have ever cooked something in an oven, you understand how important the temperature is. You need your oven to bake and cook at the desired temperatures to make sure your food is cooked evenly. If your oven doesn't seem to be cooking your food at the desired temperature or won't maintain its preheated temperature, reach out to Mister Service to have one of our expert technicians take a look.
Oven Door Issues. Having the oven door function correctly is essential. If the oven door won't close, the oven will not be able to preheat and maintain the appropriate temperatures. It can also result in wasted energy and high utility bills. If the oven door will not open, you could require new hinges or other parts to be replaced. Our technicians can take a look at get your oven door back to normal as soon as possible.
Self-Cleaning Problems. The self-clean feature on ovens is a great way to keep things tidy after using your oven for a while. If it's not working correctly, it could mean that the door switch is broken or needs repair.
Oven Light Malfunctions. The oven light is crucial because it allows us to check on our food without opening the oven door. If your oven light seems to be malfunctioning, it could signify that the connecting wires or electronic controls are faulty and need repair. You should avoid trying to fix this issue yourself because it can lead to electrocution if not professionally dealt with.
All these issues can be handled by simply contacting Mister Service. We can work around your schedule and help you get your oven back to baking in no time at all. Our Bucks County oven repair service is unmatched in efficiency and quickness.