Expert Refrigerator Repair
LG Refrigerator repair pros serving Ambler, Langhorne, Fairless Hills, Yardley, Newtown, Horsham, Warminster, Abington & surrounding areas
LG Refrigerator Repair Service in Ambler
It's easy to take our refrigerators for granted. It isn't until we have an issue that we truly realize how important of an appliance it is. We use our refrigerators to feed our families, to save money on eating out, and to contain the nutrition that powers our daily lives. It's a place where we can safely store food and beverages. That's why when our refrigerators break and food starts to go bad, we find ourselves with an urgent emergency. The sooner we can get it fixed, the better. That's where our expert LG refrigerator repair in Ambler comes in to save the day.
When a refrigerator stops working, the clock begins ticking. Any food that needs to be stored in a refrigerator will go bad within hours. Not having a refrigerator can impact your daily life in a big way. When your refrigerator goes down, you need it back up and running as soon as possible. Hiring a quality appliance repair team to come and help out is key.
If you are looking for the best quality in-home repair service for your broken refrigerator, contact Mister Service. We offer the best LG refrigerator repair service in Ambler and can help you get your refrigerator back in working order in no time.
The refrigerator is the focal point of our entire kitchen. If your refrigerator breaks down, you don't have to break your normal daily routine. Simply call Mister Service and have one of our experts take a look. We can work around your schedule and ensure that your refrigerator is running smoothly in no time.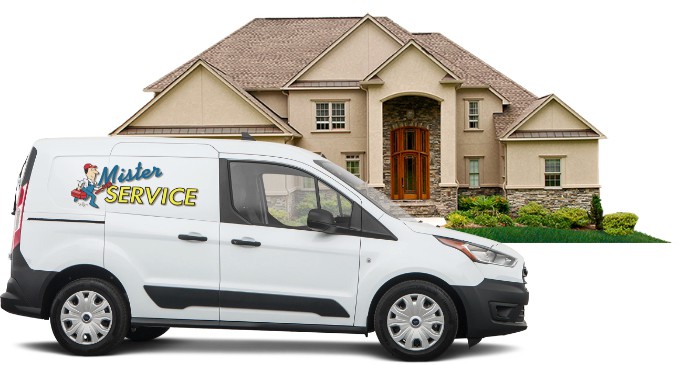 Having issues with your refrigerator? Call us to resolve your issue, we can help!
Our technicians are able to provide LG refrigerator repair service in Ambler and handle issues related to:
Top Freezer Refrigerators
Side-By-Side Refrigerators
Bottom Freezer Refrigerators
French Door Refrigerators
Counter-Depth Refrigerators
Commercial Refrigerators
And more
We can service all brand types and find a solution to all of your refrigerator woes. Refrigerators tend to break down after years of wear and tear. That doesn't mean that you need to buy a new refrigerator. You can save a ton of money by hiring a Ambler LG refrigerator repair service.
There are several reasons why you might need to have your refrigerator repaired. It might not be cooling at all due to a damaged control board or circuits. It's also possible that the temperature just isn't cold enough inside, which likely means that the defrost thermostat will need to be replaced. If the refrigerator is not dispensing ice or water, you might need a new filter or valve. Another classic issue with refrigerators is leaking water. This can be due to a clogged or frozen water line, among other things.
The bottom line is, whatever the specific issue is that is causing your refrigerator to not function the way that you want, Mister Service will find it and fix it. We have all of the parts needed to fix your refrigerator and can get the job done quickly and efficiently. You can always rely on us to come through in your time of need and get your refrigerator up and running again.